Dog Sitting
Our dog sitting services are perfect for dogs who really just want to hang out at home while their family is away!  We offer drop in visits in the morning, afternoon and evening in order to take them outside, feed them and spend quality time together so they don't get to lonely.  We create a customized care plan to meet your dogs needs so please reach out to us today!
Services & Pricing
*Pricing based on a maximum of two dog household. For each additional dog over two dogs it will cost an additional $3. 
Please request a quote if you have additional pets.
$25
30 Minute Visit
This is our most common visit length.  It is perfect for most dogs because they will have time to go potty in the backyard, eat their meal and get some loving!  Any extra time we have left they have an opportunity to prowl their backyard, play fetch or snuggle on the couch for some belly rubs.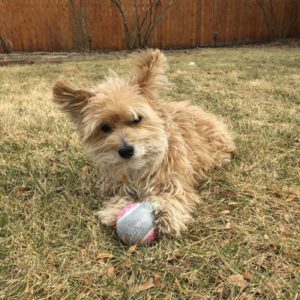 $35
45 Minute Visit
If your dog needs time for a walk or extra snuggle time on the couch then this longer visit is perfect for them.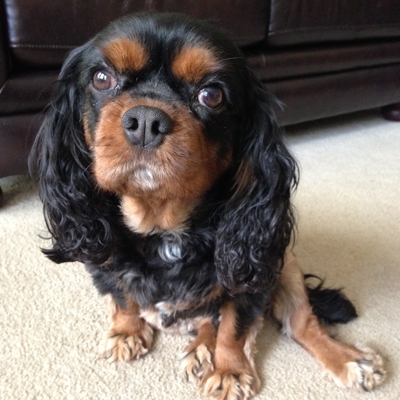 $45
60 Minute Visit
Does your dog love having a long walk or do they like snuggling on the couch for a long while before bed?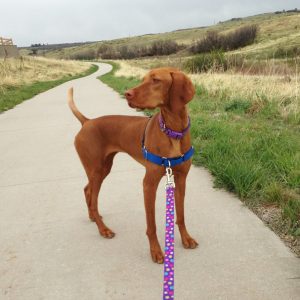 We do not offer overnight dog sitting in clients homes and we also do not offer boarding in our sitters homes.
If you are interested in these types of services, please do your due diligence when you are vetting potential pet sitters and I wrote this article that provides a good checklist of what to ask when you are speaking with potential dog sitters and dog boarders.
What's Included in a Dog Sitting Visit?
Feed
We will feed your dog according to the directions you provide us.
Clean Up
Home check for accidents or mischief making will be completed daily.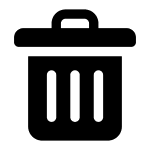 Trash Service
Bring trash bin to the curb and/or bring in trash bin from the curb.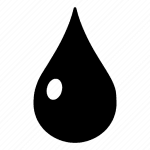 Fresh Water
Daily fresh water is always provided.
Loving Care
Lots of loving and play time is provided.
Mail Service
We will bring in mail, newspapers, packages etc…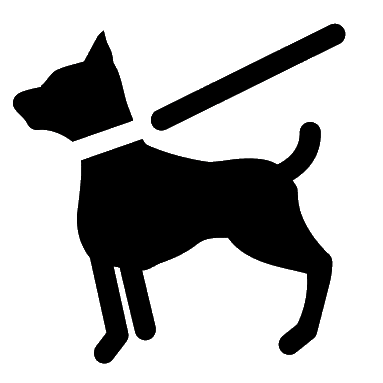 Potty Breaks
Your dog will be given a chance to go to the bathroom during every visit.
Plant Care
Light plant, flower or herb watering can be completed.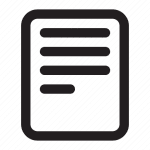 Visit Report
At the end of every visit you will know what your cat has been up to.
Frequently Asked Questions
When will you be checking on my dog(s)?
We provide 3 visits a day for all of our dog sitting clients.  Our sitters come in the morning some time between 7 and 9am, again in the afternoon some time between 3 and 5pm and then around bedtime at 8 to 9pm.  We try to keep dogs on their owners regular schedule with respect to when they wake up, arrive home from work and provide a final potty break before bed.
Can you come at specific times every day?
We can not guarantee specific visit times (ex: like arriving at 7am every morning) because it depends on our sitters schedule for the day and the location of each morning visit they have.  However, In our clients pet profile there is a section where we ask if you have preferred times (ie: when does your dog normally go out during the day) so we can do our best to schedule visits during times that are more conducive to each dogs normal routine. 
Do you offer dog boarding?
We do not offer dog boarding in our sitters homes.  If you are looking for dog boarding, I recommend reading this article I wrote about how to vet potential dog boarding facilities and homes.  There is a great checklist of questions every owner should ask before they leave their dog at a boarding facility or someones home to be boarded.
Do you offer overnight dog sitting in my home?
We do not offer overnight dog sitting in clients homes.  We only offer drop in visits for our dog sitting clients, which are completed during the day between 7am and 9pm. 
Would you walk my dog as well while we are gone?
Yes.  If your dog is accustomed to being walked every day then we are happy to keep with their normal routine of being walker.  We do require dogs to be well mannered so if your dog is hard to control (ie: they pull hard, are highly reactive etc….) then we will not be able to walk them. 
In addition to my dog, I have a cat and a guinea pig that need to be checked on as well, can you do that?
Of course! We are happy to care for multipet households.  A lot of people have a variety of pets so we are accustomed to this type of care and it is why we create customized care plans for all of our clients households.  We do charge extra for the other pets you have in the home so feel free to request a quote and I can give you an idea of what that would cost.